Safeguarding Children (Level 3) – North Yorkshire 2019/20
November 19 @ 12:15 pm

-

4:00 pm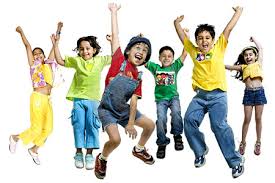 Level 3 Safeguarding Children Refresher Training Workshops for Primary Care HCPs
(Including but not exclusive to – GPs, Practice Nurses, ANPs, Paramedics, GP Registrars)
Level 3 Safeguarding Children workshops are arranged and facilitated by WPEM Limited and experienced professionals from Harrogate Foundation Trust Safeguarding Children Team.
The training is based on the competencies identified in the Intercollegiate Document 'Safeguarding Children and Young People: Roles and Competencies for Health Professionals' (2019). Most clinicians working in primary care are 'Level 3 – requiring additional knowledge, skills and competencies'. Refresher training for this group is a minimum of 12hrs over a 3 year period and 16hrs minimum for Safeguarding GP Leads. As Safeguarding advice is constantly updated it is considered best practice to receive regular as oppose to bulk updates where possible.
WPEM Limited will continue to welcome HCPs to level 3 updates, the workshops will be offered in three hourly sessions at regular intervals throughout the year.  The content will be updated on a rolling annual basis which runs April to April – over 3 years this will provide 9hrs training – additional training can be made up e-learning, CP supervision, mulit-agency training, etc….
Course Content April 2019 – March 2020
 Domestic Abuse
Raising awareness of the vulnerability of babies, children and young people living with DA
Recognising, responding and reducing the risks through risk assessment and analysis
Understanding the importance of following CP procedures
Knowing what services are available to support victims and children
Being aware of findings from JTAIs (Joint Targeted Areas of Inspection) and SCRs (Serious Case Reviews)
Dates & Venues 2019 – 2020
Thursday 2nd May 2019 – York Novotel THIS MEETING HAS PASSED
Wednesday 12th June 2019 – Pavilions of Harrogate THIS MEETING HAS PASSED
Tuesday 24th September 2019 – York Novotel THIS MEETING HAS PASSED
Tuesday 19th November 2019 Pavilions of Harrogate
Tuesday 10th March 2020 – Pavilions of Harrogate 
Ample free parking at both venues.
Registration Times
12.15 – 12.45 Registration & Lunch, view exhibition stands
12.45 – 14.15 Domestic Abuse
14.15 – 14.30 Refreshments, view exhibition stands
14.30 – 16.00 Domestic Abuse
Close
The cost of the training is £30.00 (inc VAT) this cost has been subsidised by input from the pharmaceutical industry with no obligation from attendees.
To reserve your place please click on the register tab. A registration form can be requested by contacting ellieholmes@wpem.co.uk or ellie.holmes1@nhs.net direct.